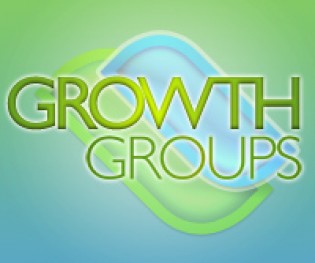 Community Groups are Solid Rock's small groups of 8-12 people that meet together each week in a convenient location to grow, learn, have fun, and build healthy new relationships.
Why join a group?
CONNECTING WITH OTHER
GROWING TOGETHER I
IMPACTING MY CITY
SERVING OTHERS
Here is the list of the Fall 2017 Community Groups being offered. If you would like to join a group you may sign up on Sundays at the Guest Service Table or on your Connection Card. Or you may sign up on-line now.
CLICK HERE

to sign-up online.



Fall Community Groups will begin the week of September 10 - December 10th
MONDAYS "What Am I On This Earth For?"
Rick Warren
Men's Group 7pm Covington
(Chuck Stephens)
A fresh look at The Purpose-Driven Life! In this expanded edition, Rick Warren uncovers the spiritual principles behind his award-winning bestseller, offering guidelines that will focus your energy, simplify your decisions, give your life meaning---and prepare you for eternity. It's a great place to get to know other men at SRCC.
Begins September 11th
Location: 18004 SE 282nd Ct Covington
FRIDAYS "Jonah" Book Study & DVD P
ricilla Shirer
"Circle of Friends" Women's Group 9-11:30am Covington
(Jan & Tina)
What do we do when God interrupts our lives? Many times, like Jonah, we run! In this 7-session Bible study, Priscilla redefines interruption and shows that interruption is actually God's invitation to do something beyond our wildest dreams. When Jonah was willing to allow God to interrupt his life, the result was revival in an entire city.
Begins September 15th
Location: Church Office 24808 180th AVE SE Covington
FRIDAYS "Soul Print"
Mark Batterson
Adults
(No Kids)
7pm Covington
(Chuck Stephens)
Many people live their entire lives trying to be something they're not---don't be one of them! Drawing on theology, psychology, neurology, and defining moments in the life of King David, Batterson helps 20- to 30-somethings process the baggage of old mistakes, insecurities, and outright lies in order to live the authentic life God wants
Join us for a time of fellowship and discussion. Live life with us.
Begins September 15th
Location: 18004 SE 282nd Ct Covington
SUNDAYS "Starting Point"
Andy Stanley
Adults 9am
(Bill Saas)
Starting point is an 8 week discussion group for those who are new to faith, curious about God, or coming back to church after some time away. It's a place where your opinions and beliefs are valued, and no question is off-limits. (childcare available)
Get to know you day: September 20th
Group begins September 27th
Location: Kentwood HS Rm 552* 25800 164th AVE SE, Covington
SUNDAYS Book of Ephesians/NT
Bible
THIS GROUP IS FULL
Adults
(no kids)
5:30pm Auburn
(Dale & Shari Roth)
Join us for a time of fellowship and discussion on the Book of Ephesians. It's a great place to get to know others from SRCC.
Begins (tentatively) September 27th
Location: 17020 SE 315th ST Auburn
SUNDAYS "Max On Life " DVD
Max Lucado
Adults
(no kids)
5pm Kent
(Tim & Tina Watts)
In the Max on Life DVD-based study, Max addresses questions about the role of prayer, the purpose of pain, and the reason for our ultimate hope. He responds to the day-to-day questions-parenting quandaries, difficult relationships-as well as to the profound: Is God really listening?
*This group meets every other Sunday evening
Begins September 20th.
Location: 12211 SE 217th ST Kent