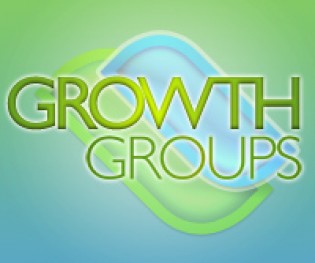 Community Groups are Solid Rock's small groups of 8-12 people that meet together each week in a convenient location to grow, learn, have fun, and build healthy new relationships.
Why join a group?
CONNECTING WITH OTHER
GROWING TOGETHER I
IMPACTING MY CITY
SERVING OTHERS
Here is the list of the Winter 2019 Community Groups being offered. If you would like to join a group you may sign up on Sundays at the Guest Service Table or on your Connection Card or sign up online.



CLICK HERE

to sign up online.

Winter Groups begin the week of January 7th - March 10th.

(Monday Group) "1st John" Author
Men's Group 6:30 – 8:00 pm Covington Chuck Stephens


(Thursday Group) "Practicing the Way of Jesus: Be with Jesus"
Women's Group 7:00 – 8:30 pm Church Office
Hadley Pinnow, Jenna Mawhorter & Erin McWayne
As disciples of Jesus, we strive to live in a state of connection to the Spirit, and in order to do that successfully, we have to allow His presence into the routine of our daily lives. To experience the life of Jesus, we must adopt the lifestyle and practices of Jesus. This quarter, we will be looking into two such practices, Silence & Solitude and Prayer as we dive deeper into our relationship and apprenticeship to Jesus.
This is a video series, and so there is no book needed; come join us for a time of fellowship, discussion and prayer with your fellow Solid Rock ladies!
Begins January 10th
Location: Church Office 24808 180th AVE SE Covington


(Friday Group) "Colossians" Warren W. Wiersbe
Women's Group 9:00 – 11:30 am Church Office
Tina Watts and Cheri Graves
We live in an age when everyone is trying to live richer, fuller lives. We're told to buy this, try that, eat those, and say no to the rest, as if that's all we need to do to make our lives complete.
Two thousand years ago, the church at Colossae faced similar challenges. The apostle Paul wrote a letter outlining the only way we can live complete lives: Christ. What can we learn today from this ancient church?
Called by many scholars the "most profound letter Paul ever wrote," Colossians warrants a careful, faithful study. In this short but exciting letter, Paul makes the case for the supremacy of Christ in all things. Best-selling author and teacher Warren W. Wiersbe calls your attention to Paul's essential thoughts on living a complete life.
Begins January 11th
Location: 18004 SE 282nd Ct Covington


(Friday Group) "If" Mark Batterson
Adults (No Kids) 7:00 pm Covington (Chuck Stephens)
Trading your If only regrets for God's what if possibilities.
If is a powerful little word. Some people are stuck in "if only," trudging through lives marked with regret. But God wants us to live lives marked with possibilities, with the "what if" attitude that looks forward to the future with confidence. Why? Because the answer to "If God is for us, who can be against us?" is "No one." God is always on our side. Every day, in every way.
Begins: September 14th
Location: 18004 SE 282nd Ct Covington


(Saturday Group) "Better Together" Young Adults
7:00 – 8:30 pm Church Office Charlie and Heather Coburn
We want to invite you to be a part of our young adults community. This is a chance to connect with other people close to your age and in similar seasons of life. The purpose of this community, put simply, is connection. We'll have games and great discussions as we all get to know each other better. In this community you'll create life-long friendships, find support for where you're at in life, and encouragement to truly follow Jesus. Childcare provided.
Begins January 12th
Location: Church Office 24808 180th Ave S. E. Covington


(Sunday Group) "The Journey of Desire" by John Eldredge
Adults (no kids) Time: Bill and Alyssa Saas
"There is a secret set within each of our hearts. It is the desire for life as it was meant to be. Yet how do we uncover our desires and learn to decipher them? Many good people have been told that the path to a holy life requires us to kill our hearts' desires. And to call it sanctification. But what if God is the author of our deepest desires?"
Begins: January 13th
Location:


(Sunday Group) "Grandparenting Summit" Author
Adults (no kids) 5:00 pm Tim and Tina Watts
Grandparents play a unique and profoundly influential role in the lives of grandchildren – second only to parents – yet they are one of the most underserved groups in the church. The Legacy Grandparenting Summit is designed to equip and encourage this generation of active grandparents to stay connected and involved with their grandchildren in positive and powerful ways. Through nationally known speakers, breakout workshops, and an extensive resource center you'll find encouragement, teaching, and inspiration.
Begins: January 13th
Location: 1221 SE 217th Street, Kent