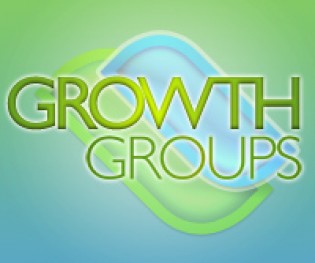 Community Groups are Solid Rock's small groups of 8-12 people that meet together each week in a convenient location to grow, learn, have fun, and build healthy new relationships.
Why join a group?
CONNECTING WITH OTHER
GROWING TOGETHER I
IMPACTING MY CITY
SERVING OTHERS
Here is the list of the Winter 2017-2018 Community Groups being offered. If you would like to join a group you may sign up on Sundays at the Guest Service Table or on your Connection Card.



Winter Groups begin the week of January 7th.
(MONDAY) "If" Mark Batterson
(Chuck Stephens)
Men's Group 7 pm Covington
Trading your if only regrets for God's what if possibilities.
If is a powerful little word. Some people are stuck in "if only," trudging through lives marked with regret. But God wants us to live lives marked with possibilities, with the "what if" attitude that looks forward to the future with confidence. Why? Because the answer to "If God is for us, who can be against us?" is "No one." God is always on our side. Every day, in every way.
Begins January 8th
Location: 18004 SE 282nd Ct Covington
(MONDAY) "Write Your Story"
Men & Women 6:30 – 8:30 pm Kent (Kathryn Louis)
(age 16+)
We all have a story how we're seeking Jesus, or how we found our Lord and Savior. Have you ever thought….IF I could just tell others about my journey… would it help bring someone closer to Jesus (maybe sooner than the Prodigal child that you are) or can you explain how you have maintained your relationship with God since you were a babbling toddler? Or do you just want to write what you have experienced to help explain your search to yourself? If this has piqued your interest, this may be a Community Group to join. This is a new venture for SRCC…you are invited to join in the inaugural session.
The reason to "Write Your Story" is your own. The structure will include some organization (Fellowship, Prayer Requests, Writing Styles, Private Writing Time and Sharing). Writing is a personal endeavor. Sharing will be welcomed, but definitely not required. And, there's a wee bit of courage needed to help craft this emerging Community Group. Are you ready for the challenge?
Begins January 8th
Location: 22650 183rd AVE SE Kent
(FRIDAY) "Really Bad Girls of the Bible" Liz Curtis Higgs (Jan Sundberg & Tina Watts)
(Women) 9-11:30 am Covington
Eight of the Bible's most notorious females strut across the pages of Really Bad Girls of the Bible with troubles that still hit home in the twenty-first century.Through a combination of contemporary fiction, gentle humor, and biblical exposition, Liz Curtis Higgs brings their stories to life. Whether they were Bad and Proud of It, Bad for a Good Reason, found themselves under a Bad Moon Rising, or were Bad but Not Condemned, these eight Really Bad Girls demonstrate one life-changing truth: God rules the lives of those He loves with grace, compassion, and hope.
Begins January 11th
Location: Church Office 24808 180th AVE SE Covington

(FRIDAY) "If" Mark Batterson (Chuck Stephens)
Adults No Kids 7 pm Covington
Trading your If only regrets for God's what if possibilities.
If is a powerful little word. Some people are stuck in "if only," trudging through lives marked with regret. But God wants us to live lives marked with possibilities, with the "what if" attitude that looks forward to the future with confidence. Why? Because the answer to "If God is for us, who can be against us?" is "No one." God is always on our side. Every day, in every way.
Begins January 11th
Location: 18004 SE 282nd Ct Covington

(SATURDAY) Young Adults Community (Heather & Charlie Coburn)
Young Adults 7-8:30 pm
We want to invite you to be a part of our young adults community. This is a chance to connect with other people close to your age and in similar seasons of life. The purpose of this community, put simply, is connection. We'll have games and great discussions as we all get to know each other better. In this community you'll create life-long friendships, find support for where you're at in life, and encouragement to truly follow Jesus. Childcare provided. If you have any questions about our young adults community, feel free to email Heather@ hcoburn29@yahoo.com.
Begins January 14th
Location: Michael & Krystal Hayes – 24828 – 145th LN SE, Kent 98042

(SUNDAY) "Starting Point" Andy Stanley (Bill Saas)
Adults 9 am
Starting point is an 8 week discussion group for those who are new to faith, curious about God, or coming back to church after some time away. It's a place where your opinions and beliefs are valued, and no question is off-limits. (childcare available)
Get to know you day: January 14th
Group begins January 21st
Location: Kentwood HS Rm 552* 25800 164th AVE SE Covington

(SUNDAY) "Financial Peace" Dave Ramsey (Dave & Sheri Olson)
Adults 5 pm Kent
You CAN take control of your money!
No matter where you are with your money, this local nine-week class will teach you to create a budget, pay off debt, spend and save wisely, and so much more!
Learn from financial expert, radio show host and best-selling author Dave Ramsey.
Group begins January 7th
Location: 21116 126th AVE SE Kent

(SUNDAY) "Prepared " DVD Andy Stanley (Tim & Tina Watts)
Adults (no kids) 5 pm Kent
Are you ever afraid someone will ask you why you believe what you believe? Do you fear someone might question what you believe?
Responding to people's questions and challenges can get complicated. But what if you were confident you had the answer to the most important question about your faith?
*This group meets every other Sunday evening
Begins January 14th
Location: 12211 SE 217th ST Kent