Growth Groups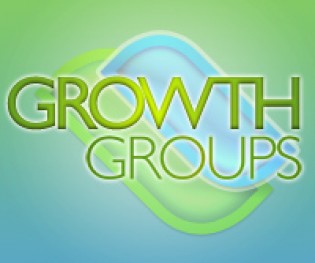 Growth Groups are Solid Rock's small groups of 8 - 12 people that meet together each week in a convenient location to grow, learn, have fun, and build healthy new relationships.
Why join a group?
CONNECTING WITH OTHER

GROWING TOGETHER
IMPACTING MY CITY
SERVING OTHERS
PLAYING TOGETHER
Here is the list of groups currently being offered:
"Overcoming Emotions that Destroy" General—4 p.m.—Kent—Bob and Annelle Abernethy
Well-known teacher and speaker Chip Ingram teams up with psychologist and author Dr. Becca Johnson in this encouraging and practical book and video series, showing how many emotions lead to anger, and many emotions follow from it. Their message is clear: as we deal with our anger, we deal with the primary cause for all emotions that destroy.
"When God's People Pray" General—5:30 p.m.—Auburn—Dale and Shari Roth
In 2nd Chronicles 7:14, God says, "If my people, who are called by my name, will humble themselves and pray and seek my face and turn from their wicked ways, then I will hear from heaven, and I will forgive their sin and will heal their land." Through a study of this verse, we will learn to harness the power of prayer in our everyday lives.
Mondays
"The Truth Project" Men—7 p.m. —Church Office—Chuck Stephens
The Truth Project is the starting point for looking at life from a biblical perspective. Each lesson discusses in great detail the relevance and importance of living the Christian worldview in daily life.
Tuesdays
"Revolution Gamers" Youth Guys—6:30 p.m.—Maple Valley—Mike Hayes/Trevor Anderson
We invite you to bring your XBox 360 controller and join us for some gaming. Mike and Trevor are gamers who love Jesus and they want to share that passion with other gamers. Join them as they discuss things from the games, talk about God and hang out.
Wednesdays
"1 and 2 Peter" Women—9:30 a.m.—Covington—Cheri Graves
In his first letter, Peter, the disciple of Jesus we first met in the Gospels, instructs us in how to deal with persecution from outside the church; in his second, he teaches us how to deal with false teachers. In both letters, Peter as a "shepherd" of Christ's sheep, seeks to commend to his readers a wholesome combination of Christian faith and practice.
TBD General—7 p.m.—Covington—Daniel and Cathy Condreay
Thursdays
"Courage" Youth—7 p.m.—Kent—Paul Rogers
Since the very beginning, God has called His people to be "set apart"—different. But most teens long to fit in and be accepted. How can we find the courage to stand strong in Christ? In this book and video series, Francis Chan and a group of contemporary teenagers offer answers.
Fridays
"Soul Detox" General - 6 p.m.—Auburn—Isaias and Pastor Paula Valdovinos
As standards of conduct continue to erode in our shock-proof world, we must fight the soul pollution threatening our health, our faith, and our witness to others. Without even knowing it, people willingly inhale second-hand toxins poisoning their relationship with God and stunting their spiritual growth.
"Stag Life: How to Be a Young Man of God" Youth Guys—7 p.m.—Covington—Pastor George Welsh/Jonathan Anderson
Let's face it, guys: you need guy time. Join Pastor George, Jonathan and other guys for some male bonding and learning about the coolest guy ever (Jesus).
"Haaave… You Met Jesus?" Youth/YA Women—7 p.m.—Cutter's Point—Rhonda Watts/Megan Hagstrom
When we read the biblical accounts of Jesus, we meet a man who is by turns majestic, frustrating, friendly, controversial, inspiring and bewildering. Who is this Person on whom we've built our faith? Through mainly reading the Gospels, but also other historical and modern sources, and even looking at what other religions say about Him, we'll sort out truth from fiction. We'll discover the Jesus of history, the same Jesus who is present and active in our lives today.
Click here to fill out form if you would like to sign up for a Growth Group.